Analysis: The future of Turkey's role in Libya
East meets West in Libya where regional powers seek to take advantage of the lull in war. With an oil deal in tatters, Emily Milliken and Giorgio Cafiero wrestle with the unenviable task of determining whether Turkey has the staying power in the West of the country as presidential election loom in Ankara   
In October, Turkey and Libya's Tripoli-based Government of National Unity (GNU) signed a series of memorandums of understanding (MoU) that included potential energy exploration in maritime areas. Under the agreement, the two parties agreed to work together on the "development of projects related to exploration, production, refining transportation distribution and trade of hydrocarbons." It also said that Libya's National Oil Corporation (NOC) would invite Turkish upstream company Turkiye Petrolleri Anonim Ortakligi to participate in onshore and offshore projects in Libya and that the two companies would begin working to establish joint ventures and partnerships.
The memorandum immediately received backlash from the rival administration based in eastern Libya's Tobruk. Greece and Egypt also labeled the agreement as illegal.
On January 10, a Libyan appeals court ruled to suspend the agreement, arguing that it violated Libyan laws governing energy resources and that it was detrimental to the country's interests. The lawyers arguing against the deal also claimed that it ran against the UN-backed reconciliation process because the GNU, as an interim government, had agreed to not consider agreements "that harm the stability of foreign relations of the Libyan state" or impose "long-term obligations on it".
Turkey's limited control of western Libya
Some experts argue that the deal's suspension is important. In an interview with Maghrebi, Umberto Profazio, an associate fellow at the International Institute for Strategic Studies and Maghreb analyst at the NATO Defence College Foundation, said that "the MoU on energy cooperation is particularly significant, as it shows that despite its influential role and presence on the ground, Turkey does not control everything in western Libya and there are certain bodies and institutions (the judiciary in this case) that have been able to maintain a certain degree of independence and impartiality."
READ Italy PM signs huge gas deal with Tripoli government in Libya
According to Profazio, "the ground on which this decision has been made raises important questions and highlights the legitimacy crisis of Libyan bodies, a result of the institutional confusion that stems from more than a decade of protracted transition."
Underscoring this institutional confusion, the Tripoli-based government's Minister of Oil Mohamed Aoun (below) stated that the exploration deal was valid, despite the court ruling. According to Aoun, the memorandum  does not focus on any project in particular and the GNU can sign similar memoranda with other firms and investors.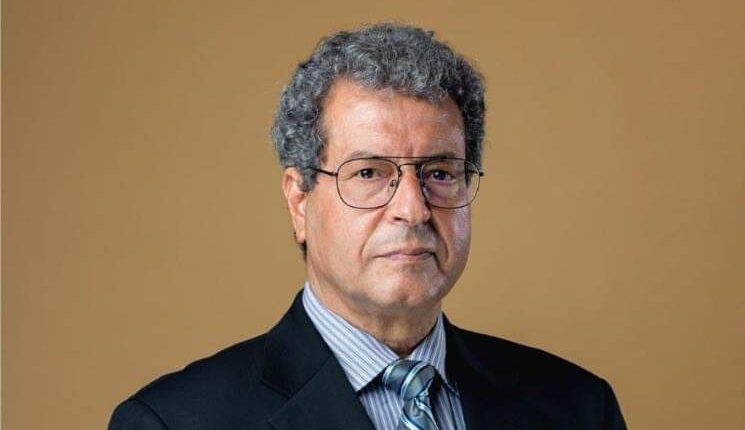 Ankara has also demonstrated that it has given little weight to the memorandum being overruled. Only two days after it was suspended, the foreign ministry continued to back the deal and said that the GNU government should disregard the ruling.
Ankara needs physical presence in east
Although the governments in Tripoli and Ankara appear to be ignoring the memorandum's suspension, its implementation seems far off. Turkey needs a physical presence and access to eastern Libya to engage in offshore exploration in the east, which would require support from parties like General Khalifa Haftar. And while Ankara has undoubtedly tried to gain their support, factions in eastern Libya are not willing to work with the Turks just yet — especially while they're still supporting the Tripoli government and its prime minister Abdul Hamid Dbeiba.
READ Libyan PM out of options after Turkey deal shot down
Eastern Libyan factions are aware that Ankara needs to gain access to the east for these exploration deals. These factions may even consider doing business directly with Turkish entities, but they won't consider doing so while Ankara is still supporting Dbeiba in Tripoli, according to Jalel Harchaoui, a political analyst and an associate fellow at the Royal United Services Institute.
But the deal's suspension, even if only symbolic, is still an opportunity to reflect on Turkey's position in Libya and how it may evolve in the future.
Ankara first deployed militarily to Libya in support of the then-UN-supported Government of National Accord (GNA) in 2019. It was Turkey's infusion of ground personnel—some of which being Syrian mercenaries—as well as drones and other advanced military equipment that allowed the GNA to prevent Haftar (below) from entering Tripoli and to repel his forces several hundred miles east. Ankara has leveraged this alliance with Tripoli to establish control over several ports and military bases as well as to secure new economic, military, and reconstruction partnerships.
The message to Moscow
Despite multiple calls from the international community for all foreign forces to exit Libya, Turkish forces remain. The Turks claim that their presence on the ground has a legal basis because of agreements with both the GNA and its successor, the GNU. Alissa Pavia, the associate director for the North Africa Initiative within the Rafik Hariri Center & Middle East Programs at the Atlantic Council, told Maghrebi that it is difficult for one to consider Turkey agreeing to remove its forces from the North African country while the Russians are still "entrenched in Libya with their own mercenary forces." She also explained that "for years now Libya has become a proxy where international forces use the country for their own interests and competitions" and Ankara extending its reach into the country is effectively a message to Moscow about Turkey's plans to stay.
However, Profazio commented that "contrary to the military dimension, where Turkey seems very well entrenched in Libya given its presence and extensive outreach from Tripoli to Misrata, fluctuations are expected on the geopolitical level." He notes that although memoranda like the recent energy exploration MoUs were made to strengthen Ankara's position in Libya, they "can also be used by a weakened GNU (whose position is more and more precarious after talks of establishing a third government to take Libya to elections) to extract more concession from Ankara."
In terms of Ankara's involvement in Libya, much is at stake in Turkey's upcoming election, in which President Recep Tayyip Erdogan losing power is a possibility. "Erdogan is deeply committed to making sure that no security problem erupts" in Libya because it "would remind the Turkish population that Turkey is still grappling with basic set-up issues as opposed to just sitting there reaping the benefits," explained Harchaoui.
Facing an uncertain election, Erdogan is "not in a position to care about democracy in Libya." As Harchaoui put it, "Turkey isn't helping the UN on Libya's elections and this is certainly not going to change until after Turkey's own elections are sorted out."
But unseating Ankara from its position in Libya seems unrealistic irrespective of the Turkish election's outcome. Even if Erdogan loses re-election, "one must expect Turkey to remain in Libya," said Harchaoui.
Emily Milliken is Senior Vice President and Lead Analyst at Askari Associates.
Giorgio Cafiero is the CEO of Gulf State Analytics and an adjunct fellow at the American Security Project.
The views expressed here do not necessarily reflect those of Maghrebi.org but we do nonetheless encourage freedom of expression and even the 'right to reply'. If you want to contribute to the Opinion section, feel free to send your article to opinion@maghrebi.org with a detailed bio including a twitter handle at the end of the piece.