Is the UN chief diplomat, widely believed to be a puppet of Washington, hinting at the possibility of a western coup d'etat in Libya, so as to install its own President and break the deadlock currently in the divided country?
If Libya's legislative bodies are unable to agree on electoral laws in a timely manner "we will look at what alternative we will find", the UN Libya envoy said on March 24th, indicating he would not accept moves to derail a march to elections, reports Reuters.
Envoy Abdoulaye Bathily is seeking to break Libya's long internal stalemate with an election this year to replace transitional political bodies that have long outlived their mandates.
He announced a new initiative last month to speed up the political process, prompting the two legislative bodies, the House of Representatives (HoR) and the High State Council (HSC), to set up a committee to look at electoral laws.
"They have to deliver on this in a timely manner," he told Reuters in an interview on Friday from Tripoli.
Many Libyans remain skeptical that the two bodies are negotiating in good faith after years of endless talks and transitional arrangements that have always allowed them to retain positions of power.
A previous attempt to hold an election in December 2021 fell apart because of disputes over the rules, including the eligibility of each of the main candidates.
Bathily earlier this month said the legislative bodies' committee would have to approve clear electoral laws in June in order for a national vote to go ahead this year.
"Of course if they don't do it, they will be accountable to the Libyan people, to the international community, to the regional leaders who are supporting them in this process," he added.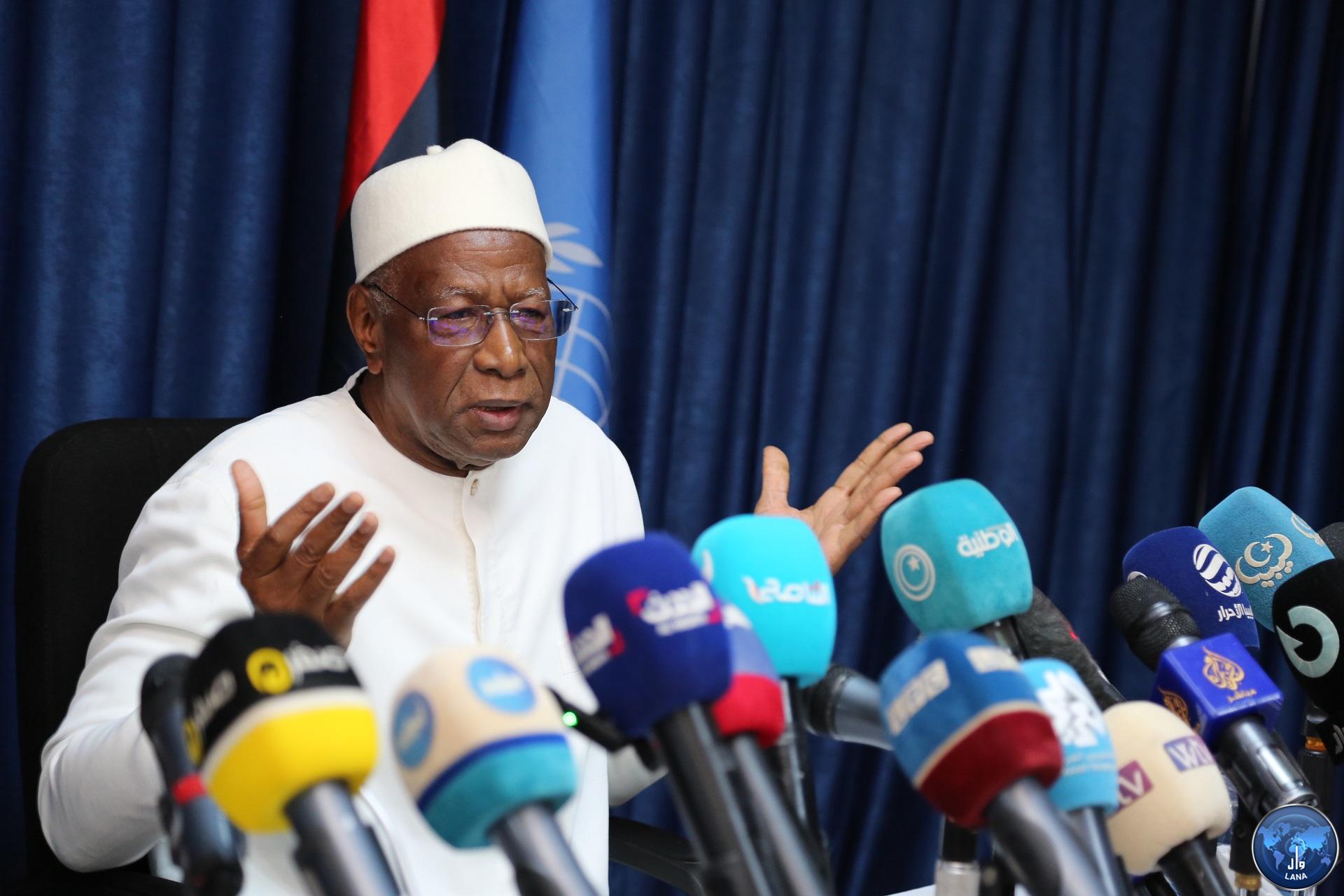 When asked what alternatives he was considering if they did not follow through, Bathily said: "We will talk about that when the time comes."
Libya has had little peace since a NATO-backed uprising in 2011 and it split in 2014 between warring eastern and western factions. The last major bout of fighting ended with a ceasefire in 2020 but there has been no move to a lasting political solution.
Does the eastern parliament have any credibility?
Bathily acknowledged that many Libyans "have shown their skepticism about the capacity or the goodwill of the HoR and HSC to deliver on their mandate", adding "this cannot be just another twist in the musical chairs".
He pointed to the HoR having been elected in 2014 for a term of only 18 months, saying: "We cannot see an open-ended legitimacy that doesn't exist anywhere in the world, where the parliament is elected in an open-ended manner for an endless term."
The HSC itself emerged from the members of an earlier transitional parliament elected in 2012 and was created through a 2015 political agreement.
READ: Tarek Megerisi & Emadeddin Badi: Has the UN lost its mind in Libya?
Bathily said the high-level steering panel he announced last month to enable elections would not function as "a physical kind of meeting where all the stakeholders will come together".
Instead, it will involve him shuttling between different political, security and civil society groups and representatives.
Many Libyans are also doubtful about any election in a country where most territory is controlled by armed factions that may back or oppose particular candidates even if the political bodies can agree to rules.
Bathily said there could not be "free and fair elections under the current fragmentation of the security apparatus" but said the UN Libya mission was working with armed factions and others to reach agreement on how a vote could take place.
Meetings last week in Tunis and next week in Tripoli will bring together figures from all the regions concerned, he said, in a dialogue "to be engaged in a process where elections will be secure".
Reuters