Mauritania Vote: President's 2nd Term?
In Mauritania, legislative and local elections are being held on Saturday 13 May. The campaign ended on the evening of May 11. More than one million voters are called upon to choose their MPs, mayors and regional councillors. Voters in this election are torn between the hope of the new lists and the general disappointment of politics.
Observers believe that the parliamentary and local elections, are a turning point that will determine the next political course of the state, and even the fate of President Mohamed Ould Cheikh Al-Ghazwani, who aspires to a new presidential term in the year 2024.
For international rights groups however, slavery is a key issue.
"The human rights situation is precarious in Mauritania. Anyone who dares to fight against slavery, discrimination and other human rights abuses risks being arbitrarily arrested, illegally detained or even tortured" said Kiné Fatim Diop, West Africa campaigner at Amnesty International (below).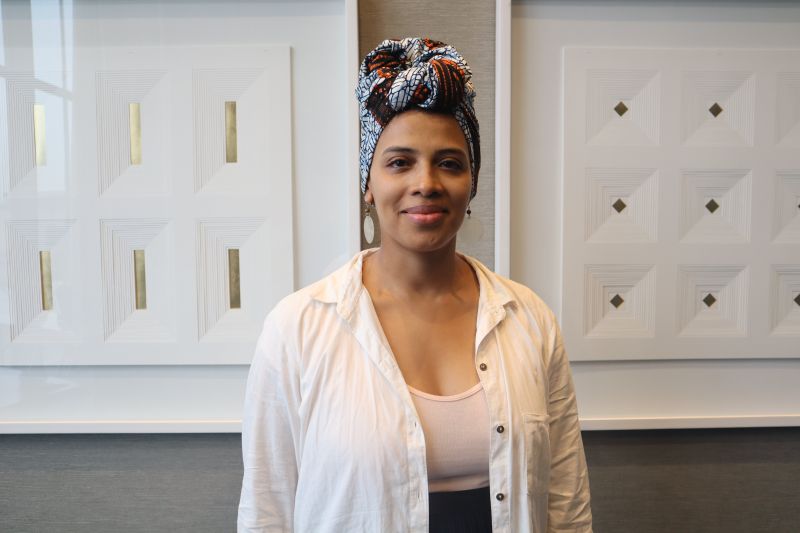 "The next president cannot ignore these serious human rights issues and must strive to ensure that Mauritanians whose rights have been violated for so long obtain justice and benefit from effective remedies, said Kiné Fatim Diop , West Africa campaigner at Amnesty International.
READ: Declan Hayes: Is Mauritania the next big thing?
"The future president must break with decades of gross human rights violations by carrying out reforms and changing practices so that human rights are fully respected" she added.
The ruling party almost lost the majority in the last elections that took place in 2019, when it got only 51 percent of the vote. Observers say that the Justice Party aspires to obtain a comfortable majority, which will end the headache of the opposition and reduce the bargaining of the loyalist parties.
The BMD crossroads market is teeming with people at the end of the day. Here, opinions are very divided on Saturday's elections. Some are particularly seduced by the new list specially allocated to young candidates for deputation:
"It can really change things. I advise young people to just go and vote, for themselves: because young people only know what young people want," said one resident.
"If I don't vote, it's like I voted. If you want things to change, you have to participate in the change, says another resident. So no, young people and everyone, everyone has to go and vote. Because this is precisely what must reflect certain realities, like a possible change for a better future. »
But many remain undecided, even disappointed with politics: "There is no program, there is no idea, there is nothing that makes you want to get started, to know a little more," lamented a Mauritanian woman.
"Politicians come to us only when there is an election, only to get our vote, another lawsuit. But in reality, they work for themselves, for their pockets and for their communities, never for the people. I don't recognize myself in them. »
"They will pay us to buy our IDs, so that we can vote for them afterwards. Afterwards, they don't care about the country, they are not going to help us, while we are here, we are citizens, we have studied, we have our diplomas, but we have no job. We suffer and they have the means to support us but do not," said another Mauritanian.
Alarab.co.uk/RFI/Maghrebi