French court upholds sentence for Sarkozy over Libya graft
A French appeals court on May 17th upheld a prison sentence of three years, including two suspended, against former president Nicolas Sarkozy for corruption and influence peddling, reports the London based New Arab citing agency sources.
The court ruled he should serve a one-year detention sentence at home with an electronic bracelet and banned him from public office for three years over his attempts to secure favours from a judge in a case uncovered by wiretapping.
Sarkozy is France's first post-war president to have been sentenced to serve time.
But the 68-year-old's lawyer said they would appeal the sentence before the Court of Cassation, France's highest appeals court, which would suspend the punishment from being implemented.
"Sarkozy is innocent… We will not give up this fight," said lawyer Jacqueline Laffont.
The exact terms of any home detention once the appeals process has been exhausted were not immediately clear.
Sarkozy, who was president for one term between 2007 and 2012, has been embroiled in legal troubles ever since leaving office.
In March 2021, a court found he and his former lawyer, Thierry Herzog, had formed a "corruption pact" with judge Gilbert Azibert to obtain and share information about a legal investigation.
READ: The two faces of Emmanuel Macron in Africa
The trial came after investigators looking into another case of alleged illegal campaign financing wiretapped Sarkozy's two official phone lines, and discovered that he also had a third unofficial one.
It had been taken out in 2014 under the name "Paul Bismuth", and only used for him to communicate with Herzog.
The contents of these phone calls led to the 2021 corruption verdict, which the former leader contested and immediately appealed.
On the first day of the appeals hearing in December, Sarkozy said he had "never corrupted anybody".
The appeals court, after hearing his conversations with Herzog, however ruled he had "used his status as former president… to serve his personal interest," calling it a "deviation" that required "a firm penal response".
It also upheld sentences against Herzog and Azibert, and banned both respectively from practising law and holding public office for three years.
Their lawyers said they too would be appealing the verdict.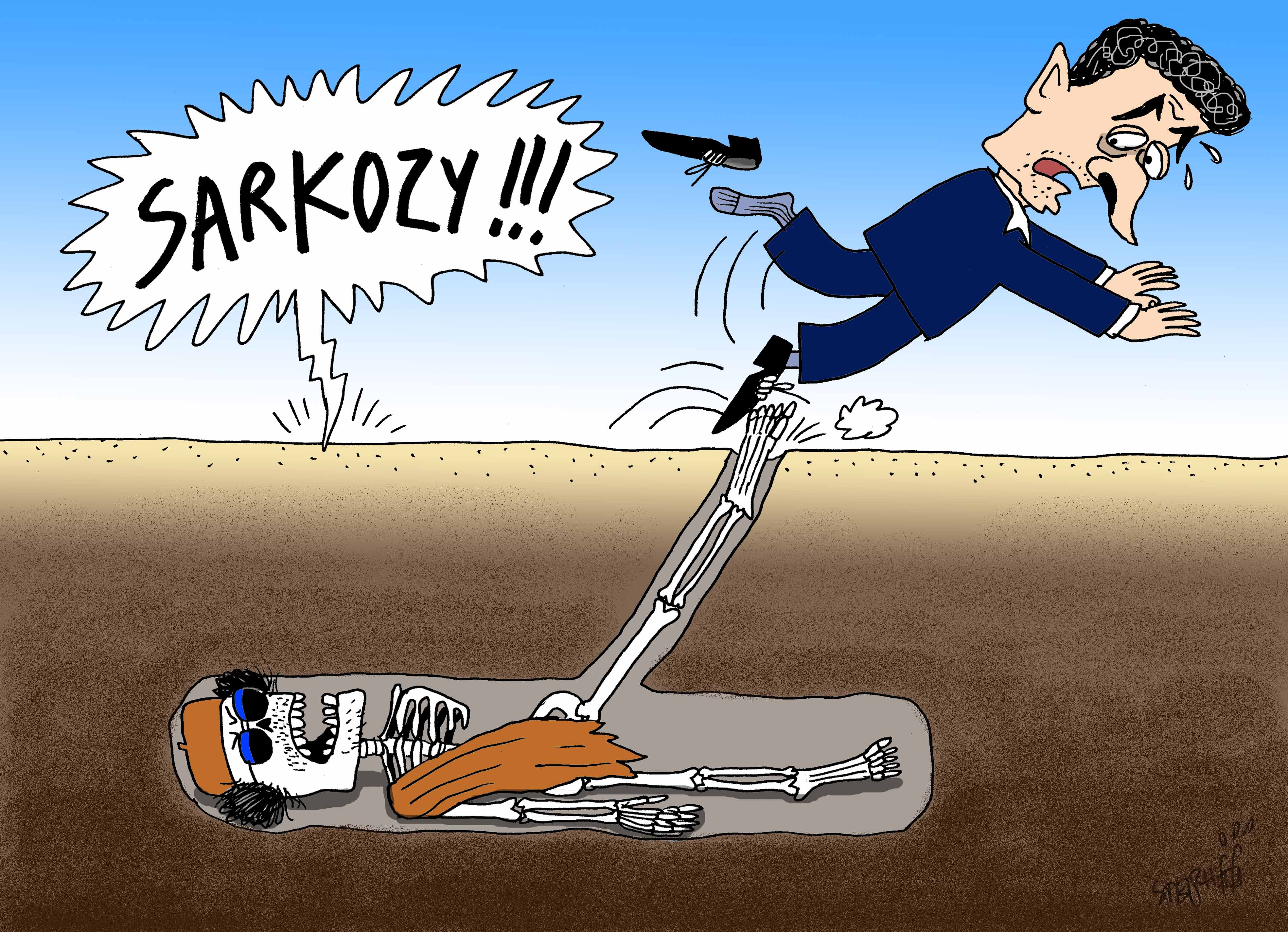 Two other cases
The so-called Bismuth case is just one of several dogging the man dubbed the "hyper-president" while in office.
Sarkozy will be retried on appeal from November 2023 in the so-called Bygmalion case, which saw him sentenced to one year in prison in a lower court.
The prosecution accused Sarkozy's team of spending nearly double the legal limit on his lavish 2012 re-election campaign, using false billing from a public relations firm called Bygmalion. He has denied any wrongdoing.
And French prosecutors on Thursday demanded he face a new trial over alleged Libyan financing of his 2007 election campaign.
Financial crimes prosecutors said Sarkozy and 12 others should face trial over allegations they sought millions of euros in financing from the regime of then Libyan leader Muammar Gaddafi for the ultimately victorious campaign.
Sarkozy is accused of corruption, illegal campaign financing and concealing the embezzlement of public funds but rejects all the charges. Investigating magistrates are to have the last word on whether or not that trial goes ahead.
Despite his legal problems, Sarkozy still enjoys considerable influence and popularity on the right of French politics and has the ear of incumbent President Emmanuel Macron.
Before Sarkozy, the only French leader to be convicted in a criminal trial was his predecessor Jacques Chirac, who received a two-year suspended sentence in 2011 for corruption over a fake jobs scandal relating to his time as Paris mayor.