Murder of migrant in Tunisia sparks urgent call for action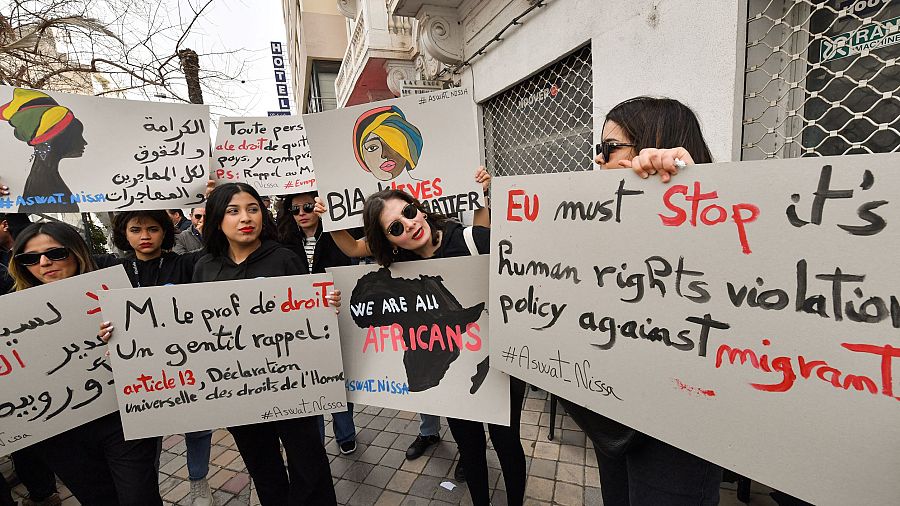 Tunisia's appalling treatment of African migrants never ceases to shock the world. Something's got to give
Tunisis'a president Kais Saied is coming under increasing pressure from home and abroad to ease off on his crackdowns which have made it harder for him to secure almost 2bn dollars of an IMF loan. It is, in particular, the abysmal treatment of African migrants in Tunisia in recent months which has thrown the spotlight on Tunisia, given that more are leaving the country to head towards Italy in whatever ramshackle crafts they can make. The incidents of racism never cease, goaded on by his blatant racist comments and beliefs.
In the city of Sfax on May 22nd, a group of Tunisians attacked a residence, home to a group of Sub-Saharan African migrants.
Following this brutal attack that left one migrant dead and 4 severely injured, 26 human rights groups have since called upon the Tunisian government to protect the rights of migrants, according to Middle East Monitor.  
In light of the rising levels of violence against migrants in Tunisia, human rights organizations have banded together and called upon the Tunisian government to "assume its responsibilities in safeguarding migrants, regardless of their administrative status, and ensuring their physical and psychological well-being." The group also advocated for the "…the elimination of all forms of discrimination and restrictions imposed on migrants, which aim to hinder and impede the recognition, enjoyment, and exercise of their rights."
READ: Tunisian opposition leaders' families take grievances to court
This coalition of human rights organizations has attributed the increasing levels of "violent behavior" against migrants to the "hate speech and intimidation" occurring, while also holding the Tunisian government responsible for allowing a "climate of impunity and normalization of violence," according to Barron's. 
READ: Migrant smuggler behind bars in Tunisia
Undoubtedly, recent treatment of migrants has been worsened by President Saied's speech on February 21st, where he called immigration a plot to shift Tunisian demographics.
Tunisian authorities have yet to respond to the demands of the statement.
MEMO/Barrons/Maghrebi