First Lady Jill Biden visits Marrakech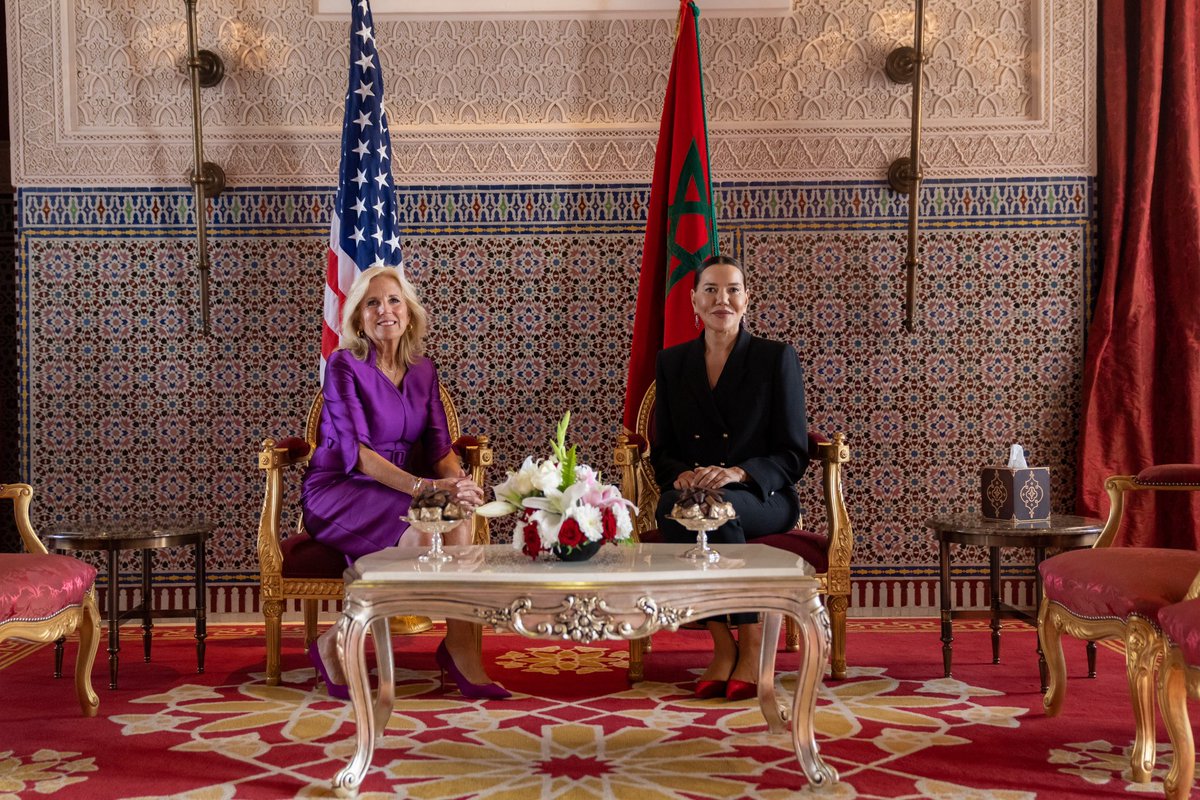 Jill Biden, First Lady of the United States, visited the Marrakech Medina on June 4th, as part of her six-day trip to promote women and youth empowerment, according to local reports. 
Marrakech, Morocco is just one stop for Jill Biden as she will visit countries in the Middle East, North Africa, and Europe. 
READ: Israel and Morocco strengthen ties with transport deals
Jill Biden was greeted by a high profile delegation, which included Princess Lalla Hasna, that introduced her to Marrakech and showed her some integral historical sites, according to Le 360.
Taken on a guided tour of Youssef Madrasa, Jill Biden learned of the historical and architectural significance of the site, as well as the importance of the Islamic education and Quranic studies occurring there. 
READ: Morocco-Israel partnership in aeronautics takes off
Founded in 1565, the religious college attracted students from across North Africa and beyond. In order to preserve this architectural gem, King Mohammed VI initiated restoration efforts in 2017 with the goals of promoting the values of a tolerant, moderate, and inclusive Islam. The restoration of the Ben Youssef School stands as a testament to the king's dedication to preserving Morocco's rich historical legacy and enhancing the international appeal of the vibrant Red City.
Le 360