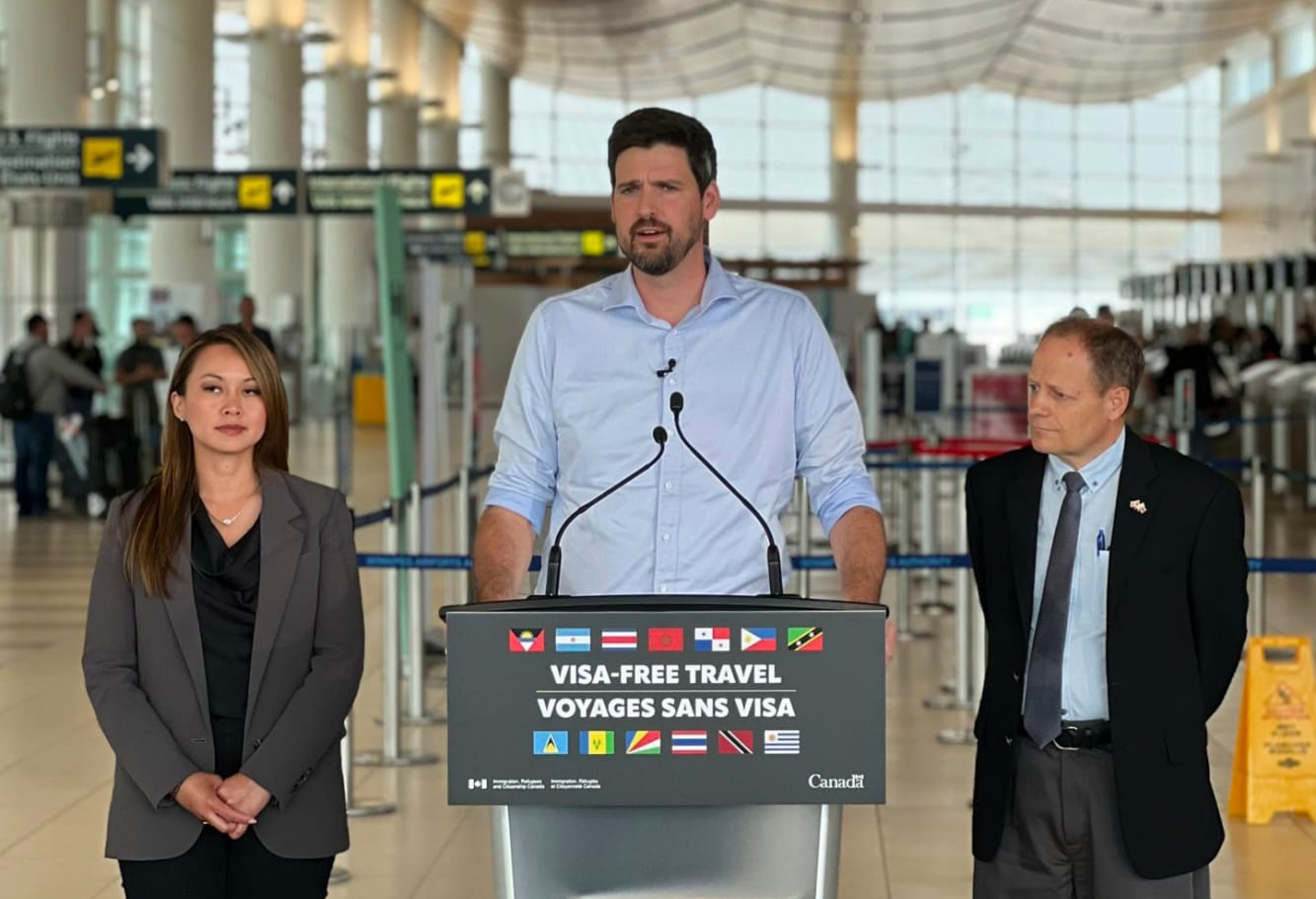 In a significant move aimed at facilitating travel and streamlining visa processes, Canada has announced that passport holders from 13 countries will now be able to enter the country by air without the need for a temporary resident visa, according to Challenge.ma. The new policy, announced by Sean Fraser, Minister of Immigration, Refugees and Citizenship, on June 6th comes as welcome news for eligible travelers seeking to visit Canada, in particular Morocco whose citizens have suffered through their country's poor relations with France which has blocked Moroccans from visiting.
Effective immediately, this change applies to individuals from the specified countries who have held a Canadian visa within the past 10 years or who currently possess a valid U.S. visa issued for non-immigration purposes. These eligible travelers can now apply for an Electronic Travel Authorization (eTA) instead of a visa, simplifying the pre-travel screening process.
READ: Moroccan PM aims big with new tourism plan
The countries included in this new policy are the Philippines, Morocco, Antigua and Barbuda, Argentina, Costa Rica, Panama, Saint Kitts and Nevis, Saint Lucia, Saint Vincent and the Grenadines, Seychelles, Thailand, Trinidad and Tobago, and Uruguay. Passport holders from these nations will enjoy the benefits of streamlined travel to Canada, enhancing ease and accessibility for tourists, business travelers, and other visitors.
Minister Fraser, speaking from Winnipeg, located at the southern border of Canada near the United States, emphasized the government's commitment to making the visa application process more efficient and affordable. This policy adjustment not only aligns with this objective but also enables Immigration, Refugees and Citizenship Canada (IRCC) to expedite visa applications.
As the new policy takes effect, passport holders from the eligible countries can look forward to a more streamlined travel experience, encouraging greater tourism, business, and cultural exchanges between Canada and these nations.