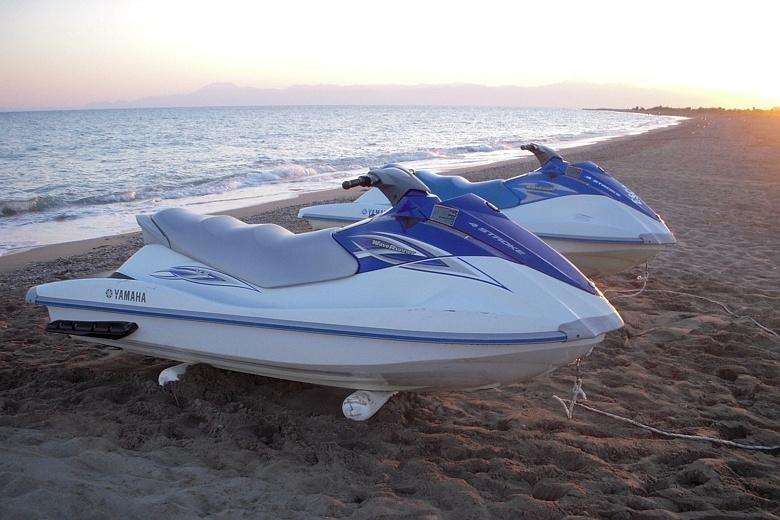 Networks of people smugglers in Morocco are now using jet skis to send migrants to Europe.  
This is despite a tightening of surveillance measures in the Mediterranean, a hotspot for migrants attempting to reach the European continent. 
The rapid watercraft is often used across the Strait of Gibraltar as well as the Spanish North African enclave of Ceuta, departing from well-known Moroccan beaches including M'diq and Belyounech, according to Qatar funded news outlet The New Arab, August 17.
A report revealed that trying to reach Europe via jet skis can cost up to €10,000 per person. 
The use of jet skis to transport migrants has a tendancy to increase during the summer period as smugglers are able to use holiday markers that crowd the beaches as cover to whisk migrants away. 
Migrants from both sub-Saharan and North Africa try to reach Europe by getting to Spain at first before attempting to make the dangerous route of reaching countries further north in the continent. 
Statistics showed that last year, almost 29,000 migrants made it to the Spanish territory from the North African country. 
READ: Morocco navy recovers bodies of 5 Senegalese
The Strait of Gibraltar separates Morocco and Spain by just 15 kilometres, making it a key crossing route for migrants seeking to reach Europe. 
Thousands of migrants perish on a yearly basis in journeys across the Mediterranean due to overcrowded boats, harsh weather conditions, and a lack of security.  
A sizeable number of migrants and smugglers crossing the Mediterranean are intercepted and detained by authorities. 
The use of jet skis is no new phenomenon, but it has increased massively since 2015, as this mode of transport to the enclave of Ceuta is safer, cheaper and is a faster way of crossing the Mediterranean Sea than the use of more conventional vessels. 
"The cost of migration by these means is much lower than resorting to the services of human smugglers who use so-called traditional boats, some of which are old." Chakib El-Khayari, an expert on Moroccan immigration affairs said. 
Morocco's navy is reportedly on high alert as smuggling networks race against time to get migrants across waters before the summer season draws to a close. 
Three weeks ago, the Moroccan public prosecution in Tétouan, a city in northern Morocco, handed jail sentences to three Spanish jet ski operators for smuggling people out from the north African country's coastal towns. 
THE NEW ARAB