Libya: Wagner stays put following death of mercenary boss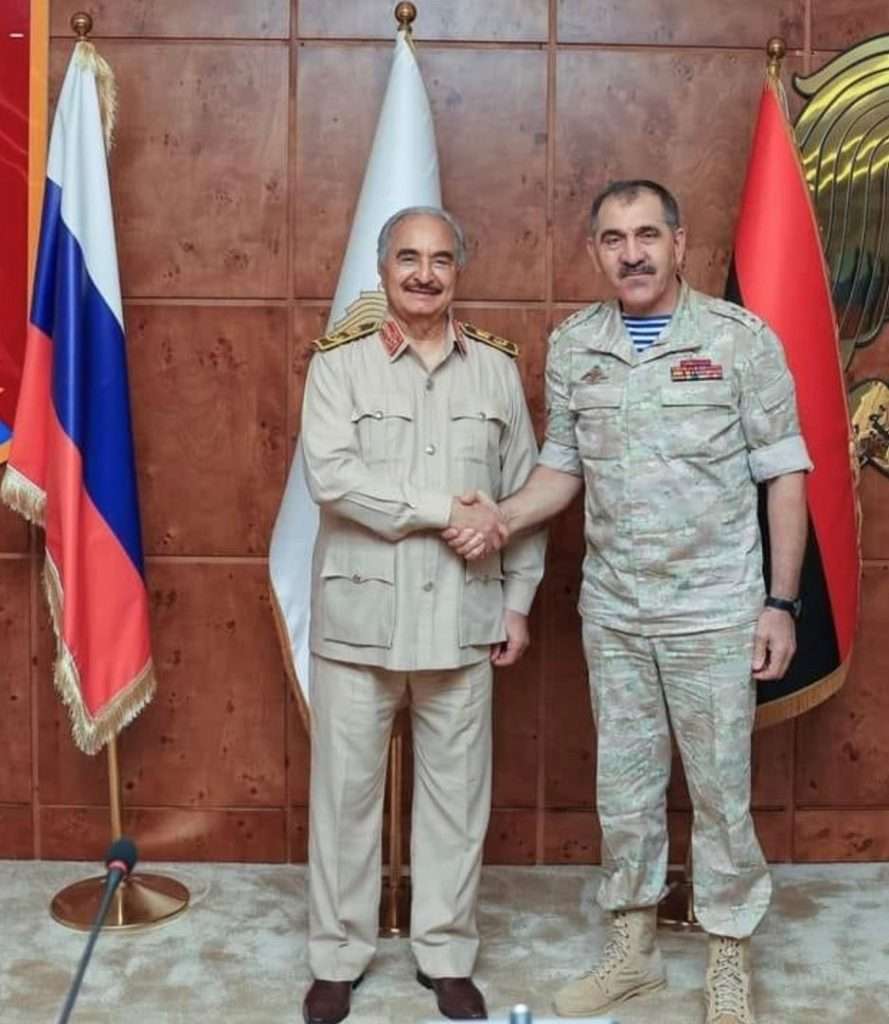 A Russian official visited the Libyan city of Benghazi to stress to allies that soldiers from the Wagner Group would remain present in the North African country, reports the AFP, August 25.
Yunus-Bek Yevkurov's visit comes a day after Russian oligarch and Wagner leader, Yeveny Prigozhin's plane crash on August 23. The mercenary leader's "suspicious" crash happened in the Tver region, Northwest of Moscow. It is believed that nobody aboard survived the crash. 
Yevkurvov, Russia's Deputy Defence Minister, met Libyan Army commander, Khalifa Haftar in the country's coastal city to inform him that Wagner troops would be reporting to a new commander following the death of Prigozhin, 62.
 The pair discussed military cooperation including coordination on training in Russian weapons. The Kremlin's Defence Ministry noted that the talks also focused on cooperation in fighting terrorism. 
War-torn Libya continues to battle against extremist organisations that have strongholds in many parts of the country. 
READ: Libya: Daesh terror leader behind attacks caught
Daesh's leader was captured in Tripoli earlier this month as he was behind several terror attacks in the nation. 2018 was a year that saw terror on the streets of Libya as three attacks, believed to have been carried out by ISIS, took place. 
The meeting came following a mutiny by Mr. Prigozhin and the Wagner Group against President Vladimir Putin in June. 
Late June 2023 saw a rebellion by the group following increased tensions between the 62-year-old and Russia's Ministry of Defence. The mutiny was then abandoned a day after (on August 24) as both parties reached an agreement to settle the conflict. 
The group's actions prompted the Russian President to castigate them, on the same day that the conflict was resolved, in a televised address, denouncing them as treasonous. 
The Deputy Defence Minister's meeting in Libya indicates that, "If anything, the Russian footprint in Libya might deepen and expand rather than shrink." Libyan researcher at the Royal United Services Institute, Jalel Harchaoui, said. 
A report in early May of this year, carried out by the United Nations, showed that between 800 and 1200 Wagner troops were deployed in the country to support the Libyan National Army (LNA). 
Harchaoui added, "As Russia has no official military role in Libya and could not intervene directly without breaking a UN arms embargo, its involvement there would still have to be through Wagner or a similar outfit." 
AFP