Libya: Sacked diplomat to Belgium detained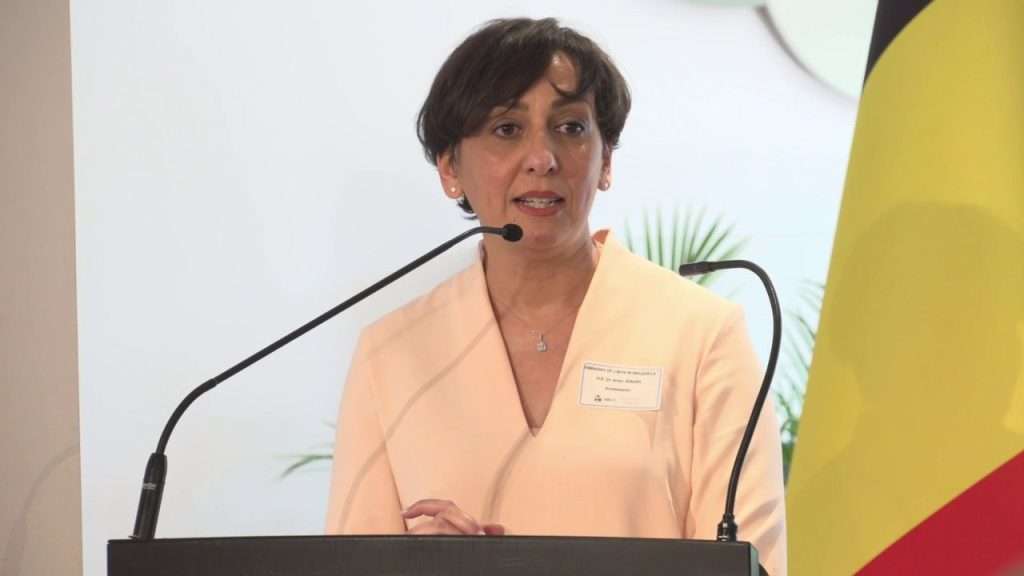 Libya's prosecutor general called for the detention of Libyan Ambassador to Belgium , Amel Jerary on October 3, according to the AFP. 
The news of Jerary's legal troubles comes shortly after her sacking by the Tripoli-based government. 
Since the toppling of dictator, Muammar Gaddafi in 2011, Libya has seen little unity as there are two rival administrations that have been established in the east and west. The government based in the country's capital, Tripoli is the UN-recognised government and the eastern faction is spearheaded by warlord, Khalifa Haftar. 
Prosecutor, Al-Seddik Al-Sour said that the diplomat had been questioned about administrative and financial abuses used to get unauthorised material advantages by illegally seizing public funds. 
The Tripoli government did not immediately explain the reasons as to why Jerary, who supposedly returned to the North African country, was sent packing however the scandal recently came into the public eye after videos circulated on social media that are suspected to be a voice recording of her. 
In the suspicious recording, "Amel Jerary" is talking to what is believed to be her secretary about requiring a fake payment, that needed to be sent to Libyan Health Ministry, of around 200,000 Euros for a "cancer patient's treatment". 
Following the news of the video posted online, The ambassador's secretary confirmed that it was real and that the voices of those in the video are Jerary's and her secretary's.
The payment of medical bills for Libyans living abroad is not unheard of although the authorities may step in should they find out about any questionable actions. 
The prosecutor general is yet to comment on where the diplomat was provisionally detained. 
AFP