Giorgio Cafiero: What's in store for the Abraham Accords?
The Abraham Accords, a special relationship between Israel and a small number of Arab countries is looking like a balancing act which is about to come crashing down to earth. But as Giorgio Cafiero discovers, its two chief acolytes – the UAE and Morocco – stand out as its stalwart supporters for now at least, although the stakes are high for both staying with Israel and pulling out. But just how much longer can it hold? 
Much has changed in the Middle East since Hamas' armed wing, the Izz al-Din al-Qassam Brigades, waged Operation al-Aqsa Flood on October 7. Until that unprecedented incursion into southern Israel, a false narrative that the Palestinian issue ceased to matter in the Arab world had gained significant traction. The Abraham Accords, which brought the United Arab Emirates (UAE), Bahrain, Morocco, and, to a lesser extent, Sudan to establish full-fledged diplomatic relations with Israel in 2020, added momentum to that narrative.
Although the confrontations between Arabs/Muslims and Israelis at the 2022 FIFA World Cup in Qatar somewhat exposed that talking point as mere propaganda, the Arab region's response to Israel's ongoing war on Gaza, which has killed at least 13,000 Palestinians according to Gaza medics, has destroyed this argument about the Arab world having moved past the Palestinian cause.
There are important questions to raise about where the Abraham Accords stand at this juncture. Although no expert expects more Arab-Muslim countries to join the Abraham Accords any time soon given how high the political risks would be, it is not necessarily clear how Arab states which have already formalized relations with Tel Aviv will proceed vis-à-vis Israel. At this point, no Arab state in the normalization camp has severed relations with Israel in response to the carnage in Gaza, yet it remains to be seen if any will as this war rages on. Nonetheless, Arab governments which have formalized relations with Israel have put out statements condemning Israeli actions, and some have even taken actions short of cutting of diplomatic ties altogether as many of their citizens want.
Earlier this month, both Jordan and Bahrain recalled their ambassadors and joined the majority of members of the international community in calling for a ceasefire. Jordan's King Abdullah II has voiced strong opposition to plans for Israel to occupy any part of Gaza. The Jordanian leader said that the "root of the crisis was Israel's occupation of Palestinian territories and its denial of Palestinians legitimate rights."
For Morocco, things are less clear cut. Its leadership has had to contend with public rage with some politicians appealing to King Mohammed VI to sever diplomatic relations with Tel Aviv. "Morocco has been trying to strike a relatively moderate chord, particularly when compared with other Arab governments. They have condemned the Israeli offensive, but also taken a stance against the Hamas attack and called for the protection of civilians on both sides," said Riccardo Fabiani, the North Africa project director for the International Crisis Group, in an interview with Maghrebi. Moroccan officials "might have to tone down aspects of normalisation with Israel to avoid antagonizing their public opinion. Public pressure might even succeed in temporarily suspending normalisation. It will surely slow the pace of bilateral cooperation."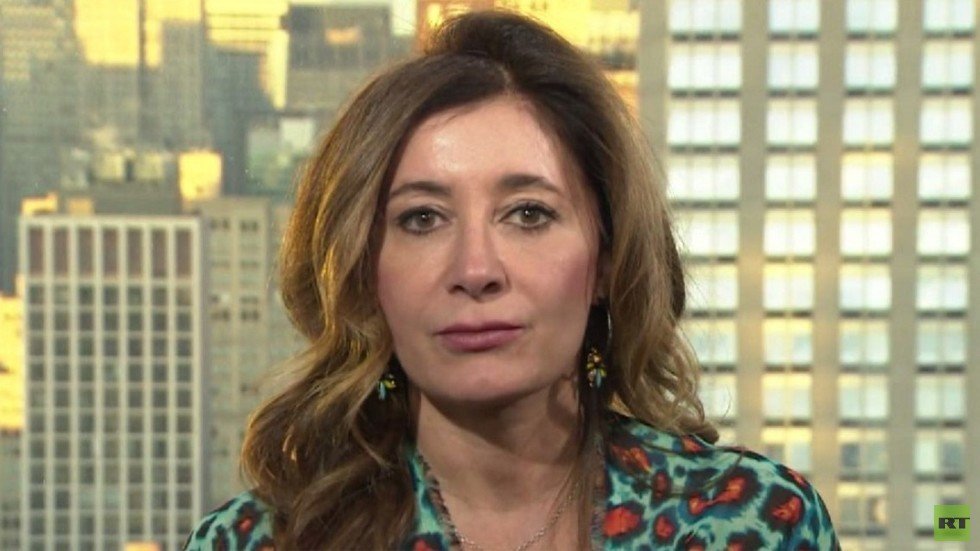 Yet, Fabiani does not believe that Morocco will pull itself out of the Abraham Accords. "It's likely that the authorities will refuse to change position on normalization, which is a strategic decision for Morocco," he told Maghrebi. "They will continue to allow popular demonstrations and will publicize efforts to support the Palestinians in Gaza and broker a ceasefire. Morocco is used to tolerating public demonstrations (as happened in 2011) and adjusting its rhetoric to cater for the domestic public opinion without really changing its fundamental stance."
The UAE, which is a regional trendsetter, finds itself though facing a difficult dilemma. There is no denying that Abu Dhabi benefits from the Abraham Accords in important ways. The UAE has much to gain from maintaining formal relations with Tel Aviv when it comes to investment, technology, tourism, commerce, intelligence sharing, and so on. There are also ideological synergies between the two countries, which both have governments firmly opposed to democratization in the Arab world.
Additionally, the UAE has been able to expand networks and deepen its influence in Washington as the vanguard of the Abraham Accords. Abu Dhabi's relationship with Israel helps explain why the UAE has not faced serious consequences in Washington in light of the Gulf country's embrace of Syria's regime, accommodation of Russia amid the ongoing war in Ukraine, growth of military ties with China, and alleged sponsorship of the Wagner Group in Africa.
But at the same time, there is a tremendous amount of rage in the Arab-Islamic world which is directed against the US and Israel. Having regional constituents, the UAE leadership can't afford to appear indifferent to Israel's war crimes, which the average person on the "Arab Street" sees as genocidal. Also at home, there is anger, and the Abraham Accords are not popular among Emirati citizens outside of the ruling elite circle in Abu Dhabi.
Within this context, Emirati authorities are putting out strong statements condemning Israel's conduct and using the UAE's position as the only Arab country currently sitting on the United Nations Security Council to stand up for the Palestinians while also keeping Abu Dhabi in the normalization camp.
Soon we might learn whether the UAE's decision to normalize with Israel is irreversible or not. In other words, could Israel get away with literally anything and still maintain a formalized relationship with Abu Dhabi, or is there a line that Israel could theoretically cross which would result in the UAE abrogating the Abraham Accords?
"If the number before us today turns to 20,000, 30,000, etc., if Gazans are pushed out into Egypt, I just don't know how the UAE is going to manage the public fiasco of continuing to have closer and closer relations with Israel," said Sarah Leah Whitson, the Executive Director of Democracy for the Arab World Now (DAWN), in an interview with Maghrebi.
Despite the challenges of managing their normalization accords with Tel Aviv while the war on Gaza continues with the besieged enclave's humanitarian disasters worsening and the death toll rising with each passing day, it might be difficult to picture the UAE officially withdrawing from the US-brokered Abraham Accords.
"Pulling out of the Abraham Accords would be a major escalation. That would undermine probably the most important bridge that the UAE has built because the Abraham Accords has shielded the UAE strategically from a lot of criticism from partners in the US for their deep relationships and engagement with Russia and China," Dr. Andreas Krieg, an associate professor at the Defence Studies Department of King's College London, told Maghrebi.
In an interview with Maghrebi, Ferial Saeed, a former senior American diplomat, argued that a scenario whereby the UAE retracts its normalization deal with Israel is "unlikely" but not impossible. She said this because such a move "would constitute a direct challenge to Washington" amid a period of heightened insecurity throughout the Middle East.
Pulling out of the Abraham Accords would be a major escalation. That would undermine probably the most important bridge that the UAE has built because the Abraham Accords has shielded the UAE strategically from a lot of criticism from partners in the US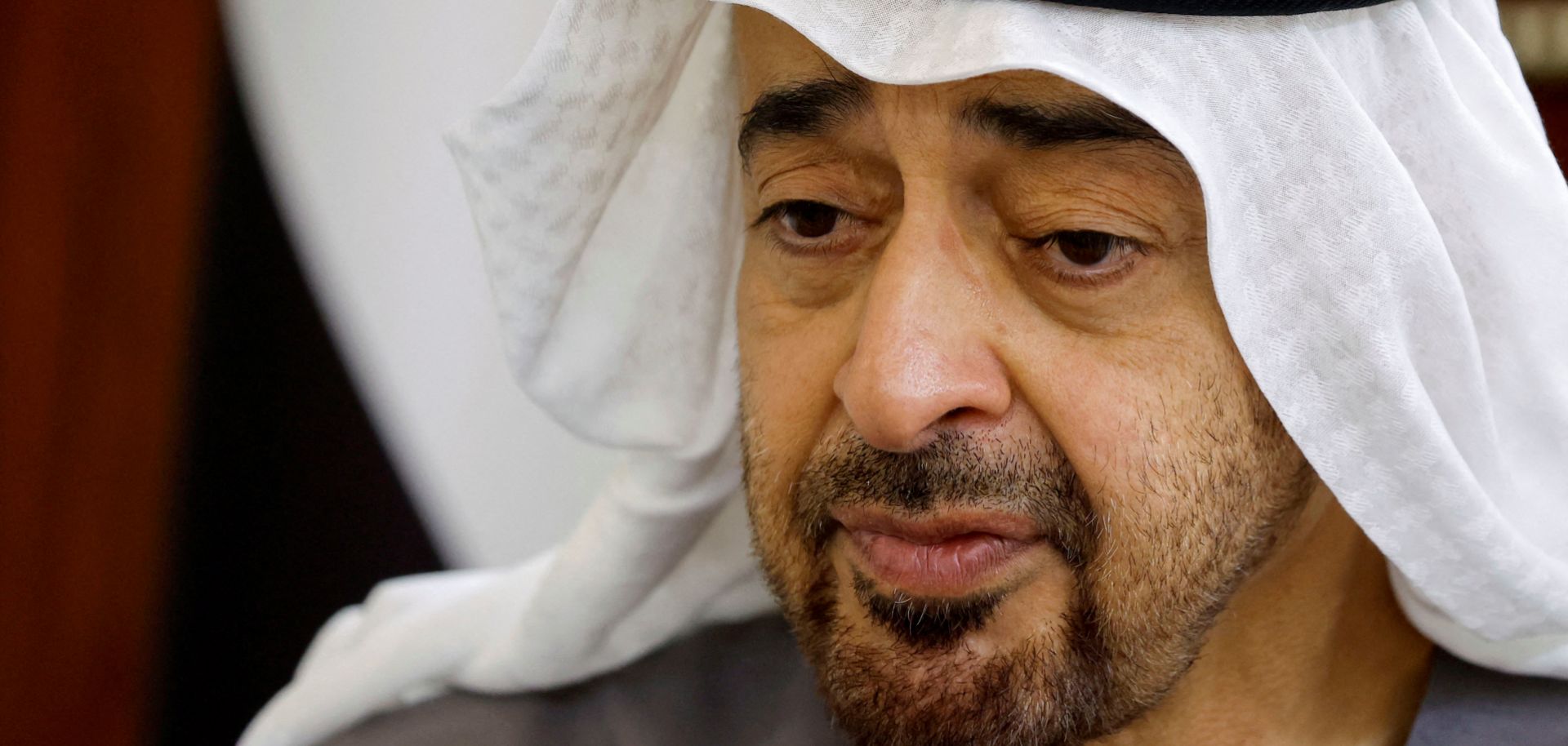 "As the possibility of a wider war grows, so does the value of the American security umbrella, and the Abraham Accords signatories feel especially vulnerable. Consequently, they have grudgingly settled for merely making clear to Washington and Tel Aviv that forcing civilians to bear the burden of this war is unacceptable. They may walk right up to the line of formally severing diplomatic relations, but I tend to think there's too much up in the air in the region for them to step over it, which would inject a major new source of unpredictability in a region already in turmoil," added Saeed.
The former US diplomat also observed how all the economic and incentives which Abu Dhabi had for normalizing relations with Israel in 2020 remain relevant and have not changed since October 7.
"No one can predict how this crisis will end, so this is a time to keep options open," Saeed told Maghrebi.
The UAE's Attempts to Preserve a Status Quo
Even prior to normalizing relations with Israel in 2020, the UAE was never a confrontational actor in the Arab-Israeli conflict. While regional dynamics have pressured Abu Dhabi into issuing statements condemning Israel for its aggressive conduct, the UAE will not want to be dragged into a messy conflict, nor will they want it to spill into the Gulf.
The same can be said about Saudi Arabia, which is focused on advancing its economic diversification agenda, known as Vision 2030, which requires peace and stability both within the Kingdom and throughout the neighborhood. Officials in Abu Dhabi of course have concerns about turmoil in the Middle East worsening prior to COP28, which kicks off later this month.
Put simply, authorities in the UAE, Saudi Arabia, and the other Gulf Cooperation Council (GCC) members are wanting to see this conflict de-escalate, largely due to their own interests in maintaining relative stability and peace in the Gulf. Rulers of the monarchies on the Arabian Peninsula worry about the potential for this conflict to spill into other parts of the Middle East, such as Iraq and Yemen, which could pose a direct threat to the national security of GCC states.
"Historically, the Persian Gulf Arabs have not been a part of dispute with Israel, and ideals such as the unity of the Arab world and the Islamic world are not and will not be among their concerns," said Dr. Javad Heiran-Nia, the director of the Persian Gulf Studies Group at the Center for Scientific Research and Middle East Strategic Studies in Iran, in an interview with Maghrebi. "They have realized that pursuing these ideas not only does not serve their interests, but also brings them into conflicts that are neither politically beneficial nor economically beneficial for them."
That said, not all GCC states view Israel-Palestine the same way. Kuwait, for example, has broken with the UAE, and instead is much more aligned with some other Arab states such as Algeria and Tunisia in terms of standing against Arab normalization with Israel under current circumstances.
Even within the UAE the different royal families have somewhat unique postures vis-à-vis the Palestinian cause. Although political power is concentrated in Abu Dhabi, where President Mohammed bin Zayed (MbZ) is at the helm of Emirati foreign policy decision-making, standing up for the Palestinian cause is a higher priority in some of the federation's other emirates.
"We shouldn't also forget that there are differences of opinion toward the Palestinian cause among different members of the royal family…MbZ said privately to diplomats and counterparts that he doesn't really believe in the Palestinian cause and that this is not something that he really worries about, and that whatever keeps Israel and America happy that's something that will make him happy. I think he's personally not really someone who is very involved in the Palestinian cause," commented Dr. Krieg.
"This is actually certainly different for other families of the UAE, particularly those of Sharjah and Dubai. The Maktoum family has always been a lot more pro-Palestinian cause. This is the beauty of the Emirates being a federation. You obviously have that federal government and the federal president of the Al Nahyan who might not take a strong pro-Palestinian approach," added Dr. Krieg. "But then you have all these other Emirati leaders on the emirate level, rather than on the federal level, who have that degree of autonomy to develop their own policy toward Palestine. We've seen the Maktoums donating public money to Gaza on top of what the UAE as a state is doing as well."
Geopolitical Divisions in the Islamic World
On November 11, Saudi Arabia hosted a joint summit of the Organization for Islamic Cooperation (OIC) and the Arab League. At this gathering, Algeria set forth a proposal for concrete action aimed at holding Israel accountable for its crimes in Gaza which a number of other states attending the Islamic-Arab Summit supported. The proposal called for ending normalized relations with Israel amid current circumstances, banning the use of US military bases for the purposes of arming Israel, and using energy/economic clout as pressure on certain parties in relation to the situation in Gaza.
Unsurprisingly, the UAE and some other Arab states opposed this proposal, preventing the OIC and Arab League members from reaching a consensus in favor of Algeria's proposed plan of action. It remains to be seen how Abu Dhabi and other Arab capitals in the normalization camp thwarting this concrete action from taking place with widespread collective support across the greater Islamic world will impact their image in the eyes of many Arabs and Muslims who demand that their governments do more to defend the Palestinians beyond using strong rhetoric.
"They are going to feel increasingly isolated and stigmatized from other Arab and Muslim states for effectively acting like the UN Security Council's US veto if that's ultimately the role that they're playing when the outrage of Arab publics and even Arab governments is at such a high level now," Whitson told Maghrebi.
Giorgio Cafiero is the CEO and founder of Gulf State Analytics, a geopolitical risk consultancy based in Washington, DC. He is also an Adjunct Assistant Professor at Georgetown University, and an Adjunct Fellow at the American Security Project.