More details about MEP taking Morocco bribes revealed
The ex Italian MEP at the centre of the Qatar-Morocco bribery case in the European parliament was planning to spend the new year in one of the most luxurious hotels in Morocco, the FT reveals on January 11th in an in depth piece which appears to be based on a number of leaked documents by the Belgian police who had bugged and secretly filmed his Brussels apartment for months.
According to transcripts of wiretapped conversations described to the FT, Antonio Panzeri and his family discussed gifts from Abderrahim Atmoun, Morocco's ambassador to Poland an also planned to spend one week, including New Year's Eve, at La Mamounia (below), at Rabat's expense. According to the FT, Panzeri's wife and daughter are under house arrest in Lombardy and are waiting to be transferred to Belgium, where he is being held, with prosecutors alleging that they were both aware of the corruption scheme.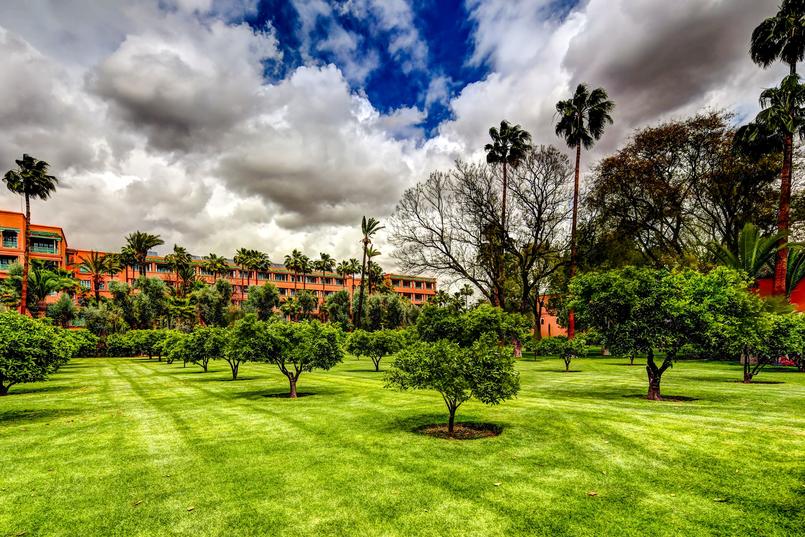 Panzeri's lawyer declined to comment for this story, as did Morocco's foreign ministry. A lawyer for Panzeri's wife and daughter said they denied any wrongdoing.
The Italian politician is strongly believed to have taken cash and gifts from Moroccan officials in exchange for protecting Morocco from the normal scrutiny and opprobrium that the European Parliament would normally direct towards Rabat over its human rights record and the rights of the Sahawari people of Western Morocco itself, revealed weeks ago by Maghrbi.org
Panzeri's ties with Moroccan officials go back more than a decade to his time as head of the parliament's EU-Maghreb delegation. Between 2011-19, Atmoun co-chaired an EU-Morocco joint parliamentary committee with Panzeri, according to public records. He also traveled frequently to Italy. According to the FT, "Parliamentary records show Panzeri held views favourable to the Moroccan government as early as 2010, when he urged the European Commission to allocate more funding for the country" which followed almost immediately by the Moroccan king awarding him a medal in a ceremony in Rabat in 2011.
His voting record also indicates positive votes on the EU-Morocco trade agreement and the fisheries agreement.
Charles Tannock, a former British MEP and a great supporter of Israel, who authored a report on human rights in 2013 that criticised abuses by Morocco, said he had "no inkling of any Moroccan bribery attempts, but that Panzeri appeared to be constantly trying to water down criticism of Rabat".
Speaking exclusively to Maghrebi.org, the former MEP said he was "shocked by what I've read and frankly surprised as everyone else and had no idea of what Panzeri is alleged to have been up to". When asked to comment on another MEPs claims that she was blocked by Panzeri from taking a tougher stance against Morocco, he firmly denied such behaviour existed.
"All a long time ago but no recollections of anyone being blocked from expressing EP human rights concerns regarding Western Sahara in my Sahel Report" he explained.
However, Tannock would not have witnessed such a practice within the socialist groups of MEPs in Brussels (as he is with the Christian Democrats) and so claims by Ana Gomes of foul play by Panzeri (who was in the same pan European group in the parliament) would not be seen in the same light.
In recent days, since Maghrebi first tackled the MoroccoGate scandal, Belgian investigators have given the FT a glimpse of their findings and how they started the investigation in the first place. Morocco is more implicated than what was previously suspected by those who constantly wanted to shift the focus towards Qatar.
The corruption probe — initially an intelligence operation which the Belgian secret service started in 2021, in co-operation with several other European intelligence services — began by looking into elements of Morocco's relations with the EU. The focus was on Rabat's lobbying efforts on fishing rights and the recognition of Moroccan sovereignty over the disputed territory of Western Sahara, the FT claims.
Western Sahara is under Moroccan control, but the Algeria-backed Polisario Front has been demanding independence and a UN referendum to determine the territory's fate has been stalled for decades, replaced some would argue by Morocco's semi autonomy plan which it hoped would get support by the UN.
In fairness to the whole of the EU, there was always some kickback from other corners of the EU institutions against the favouritism that Morocco enjoyed.
In 2021, an EU court annulled two trade and fisheries agreements between Brussels and Morocco because the people of Western Sahara had not been properly consulted, though they remain in force pending an appeal. In July 2022, Belgian intelligence officers planted video cameras in Panzeri's Brussels home after having discovered €700,000 in cash stashed there.
Aside from protecting Morocco against the normal scrutiny of MEPs and watering down reports which criticize Rabat, Panzeri is also accused to fixing votes. Investigators allege the Panzeri group was able to influence votes against two Moroccan activists shortlisted for the European parliament's prestigious Sakharov human rights award in 2018 and in 2021, respectively. Instead of supporting a Moroccan nominee which was the favourite among Panzeri's colleagues.
Presently, the Moroccan elite in Rabat are starting to panic, concerned that the bribery scandal could blow up in their faces and the European parliament could entirely derail the Western Sahara dossier. At a recent press conference when Josep Borrell, the EU's top diplomat visited Morocco's foreign Minister Nasser Bourita, the Moroccan diplomat actually complained about a harsher treatment towards Morocco from the European Parliament which surprised pundits who were taken aback by his nerve. Tannock, when asked about this though was far from surprised by the European Parliament's cold shoulder towards Rabat.
"Whilst this matter is under investigation" he told Maghrebi.org "MEPs will avoid contact with any government alleged to have been involved in buying influence".