Saied's Words Incite Violence Among Black Tunisians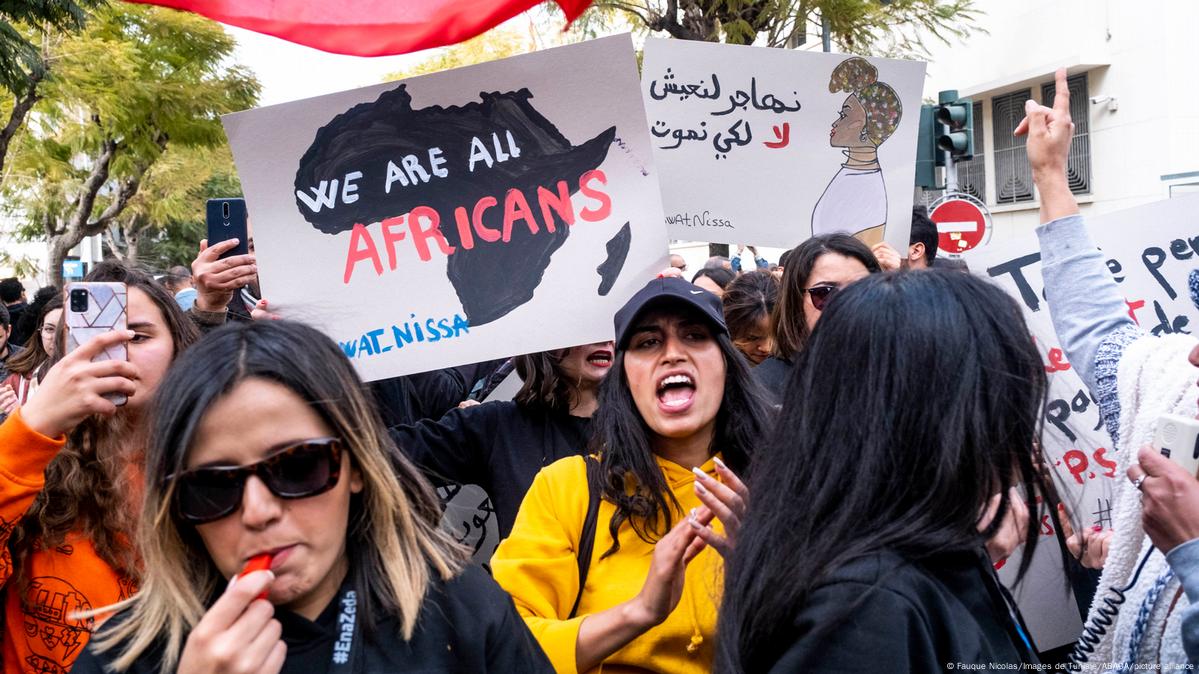 In the wake of European leaders gathering to offer Tunisia $1 billion in aid to calm their crisis, social unrest continues to prevail and the recent comments made by President Saied are wreaking havoc on the lives of Black Tunisians. After Tunisian President Kais Saied made comments against sub-Saharan immigrants, Black Tunisian women report facing more discrimination based on their skin color, according to BBC on June 7. 
Saied said in February that migrants from sub-Saharan migrants traveling into Tunisia have a "criminal plot" to change demographics and "a desire to make Tunisia just another African country and not a member of the Arab and Islamic world."
10-15 percent of the Tunisian population are Black, descending from enslaved sub-Saharan Africans. The slave trade was abolished in Tunisia 180 years ago, but racist beliefs still persist.
READ: Racism in Tunisia against African refugees reaches boiling point
Khawla Ksiksi, a Black Tunisian citizen and activist, said that the validity of her Tunisian identity is always being questioned. When she speaks to her fellow Tunisians in Arabic, Tunisia's official language, they respond in French in an attempt to ostracize her from Tunisian culture. 
Since Saied's discriminatory comments, Human Rights Watch reports an increase in violence perpetrated against Black African migrants. Ksiksi attributes this to an attitude of elitism in Tunisia—that despite independence from France in 1956, Tunisians still strive to be perceived as adjacent to Europe. They still hold the viewpoint that Black Tunisians are "dusty and unclean."
Ksiksi, the co-founder of Voices of Black Tunisian Women collective, stated that the lack of representation of Black women in positions of power in Tunisia reinforces stigmatized beliefs. 
"The fact that you're always the only Black person in the room makes you feel excluded and on your own," she said. "I always feel like everything is white and I'm the Black dot."
Houda Mzioudet, an academic researcher and lecturer, said that Saied's comments represent a regression to Tunisia before the Arab Spring. According to Mzioudet, the wave of street protests and activism—that ultimately drove former President Zine al-Abidine Ben out of the country—offered a space for Black Tunisians to feel more comfortable expressing their identity as both Black and Tunisian. 
READ: Saied defends expulsion of African migrants from Tunisia
Tunisia passed a law criminalizing racial discrimination in 2018, which offered both de jure and de facto progress. It became the first country in the Arab world to treat racial discrimination as a criminal offense. 
This past February, the movement continued with a large march of protesters on the streets advocating for racial equity in Tunisia. 
"I was brought to tears to see one of the largest marches in downtown Tunis that was mostly made up of non-Black Tunisians who were saying that Black lives do matter," Mzioudet said. "And that it's not a Black issue but a human rights issue."