Omar Ahmed: UK food shortages and the Maghreb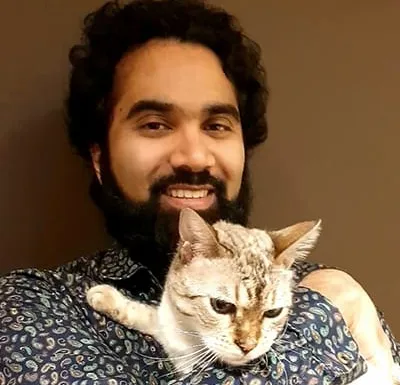 North Africa was once known as the "breadbasket" due to its favourable climate and significant arable land along the Mediterranean coast. This was especially true at the time of the Roman Empire, when it was Rome's primary source of food. Yet in the modern era, North Africa has experienced a decline in agriculture due to several factors, including soil degradation, climate change and economic and political challenges.
Countries in North Africa are now among the largest net importers of wheat, with 80 per cent of their supply coming from Russia and Ukraine. Egypt alone is the world's biggest importer of wheat, with domestic consumption needing nearly 25 million tons annually, while the country only produces 12 million tons. The war in Ukraine has contributed to a worsening food security crisis throughout the region, amid rising food and fuel prices.
However, when it comes to fresh produce, countries like Morocco, Tunisia and Egypt play a significant role as exporters to the EU and Russia. Last year, Morocco was ranked as the 15th largest fruit exporter by value according to the International Agricultural Report released by the US Department of Agriculture (USDA).
The report found that, "Between 2016 and 2021, the kingdom's fruit exports more than doubled from $729 million to more than $1.5 billion, accounting for more than a third of their total agricultural exports in 2021." It noted that, "This was largely driven by substantial gains in berries (blueberries, raspberries, and strawberries), which now account for 60 per cent of growth in fruit exports since 2016."
In the first half of 2022, the volume of fruit and vegetable exports to the EU from Morocco increased by nine per cent; during the same period, Moroccan exports to Britain grew by 10 per cent. In doing so, the North African country displaced Spain as Britain's main supplier of tomatoes. In fact, in 2022, Moroccan tomato exports to the EU surpassed Spain's for the first time ever, making it the union's second largest supplier of the fruit.
Russia remains Egypt's main market for fruit and vegetables, with exports rising to record levels in the first three quarters of 2022, amounting to $405 million, an increase of 28 per cent compared with the previous season. Saudi Arabia is Egypt's second most important market, followed by the Netherlands and Britain.
READ: Morocco & UK discuss planes, trains and automobiles
In recent years, Britain has been increasingly reliant on North Africa, and specifically Morocco, for its fresh food produce. The reasons are varied, ranging from Brexit-related trade disruptions to changing weather patterns in traditional European food-producing regions. Brexit has had a significant impact on British food supply chains, particularly when it comes to fresh produce. Prior to Brexit, the UK was part of the EU's single market and customs union, which allowed for the free movement of goods between member states.
However, with Britain's departure from the EU, new trade barriers have been put in place, including customs checks, tariffs and regulations, which have made it more difficult and expensive for British businesses to import fresh produce from Europe. As a result, many companies have turned to North Africa, especially Morocco, as an alternative source of fresh produce. Britain has now replaced Russia as the kingdom's second-largest market, accounting for 10 per cent of its fruit exports.
Morocco has a number of advantages as a supplier of fruit and vegetables to Britain. First and foremost is its geographic proximity, which reduces transportation costs and ensures that produce arrives in the country quickly and therefore still fresh. Moreover, Morocco has a relatively stable political climate and a well-developed agricultural sector, which employs around 40 per cent of the population.
Nevertheless, Britain's increasing reliance on North Africa for its fresh food produce has also highlighted some potential risks and challenges. One of the biggest risks is the impact of changing weather patterns in North Africa affecting the availability and quality of fresh produce.
For example, in 2017 and 2018, severe weather in Spain and North Africa caused a shortage of fresh produce in the UK, including vegetables such as lettuce, courgettes and aubergines. This shortage led to higher prices and reduced availability of certain items in British shops.
Last week, poor weather across Southern Europe and North Africa, along with reduced harvests, again led to a food produce shortage in Britain. Images of empty shelves in British supermarkets went viral on social media. Morocco's decision to impose quotas on tomato exports in a bid to boost local supplies and lower prices ahead of the fasting month of Ramadan have also exacerbated the situation.
READ: UK group sees 'faint hope' for Moroccan 2023 economic outlook
The shortage of salad staples could last at least a month, Britain's environment secretary Thérèse Coffey warned as the country's big four supermarket chains introduced limits on purchases of essential fruit and vegetables; Lidl is the latest supermarket to do so. Coffey made her remarks in parliament and suggested that British consumers should switch to turnips and other seasonal vegetables.
"We are uniquely exposed to imports at this time of year," the former chief executive of Sainsbury's, Justin King, was quoted as saying by the Guardian. "There is a genuine shortage but we did rather bring this problem on ourselves."
He said that the government had not supported farmers despite their warnings about additional costs as energy and fertiliser bills had soared during the war in Ukraine. Furthermore, said King, "This is a sector that's been significantly disrupted by Brexit."
On Monday, leading supermarket bosses were called by the government to hold emergency talks on the crisis and to discuss how they will work to restock shelves with salad items through re-examining relations with farmers.
According to the British government's UK Food Security Report 2021, food security "means strong and consistent domestic production of food combined with a diversity of supply sources that avoids overreliance on any one source." While the report recognised that the biggest medium- to long-term risk to Britain's domestic production comes from climate change and other environmental pressures, it also noted that, "Overreliance on one geographical area and dependence on particular supply sources makes food supply more vulnerable, while diversity of sources makes it more resilient."
READ: Morocco bans UK cattle from entering, due to disease
However, it is worth noting that while 80 per cent of Britain's food supply comes from the UK and the EU, the remaining 20 per cent is spread between Africa, Asia and the Americas. This percentage narrows down even further when considering fresh produce, particularly on a seasonal basis.
The recent food shortages have highlighted the importance of diversifying sources of fresh produce and supporting domestic producers to enhance the country's food security. While North Africa can provide a reliable and cost-effective supply of fresh produce, it is not a sustainable long-term solution for Britain, especially if countries in the region are experiencing political, economic and environmental challenges of their own. As such, it is crucial for British businesses and policymakers to re-evaluate their approaches to sourcing fresh produce and prioritise investments in domestic agriculture, thus reducing the reliance on imports.
Omar Ahmed has an MSc International Security and Global Governance from Birkbeck, University of London. He has travelled throughout the Middle East, including studying Arabic in Egypt as part of his undergraduate degree. His interests include the politics, history and religion of the MENA region. This article originally appeared in Middle East Monitor (MEMO). 
The views expressed here do not necessarily reflect those of Maghrebi.org but we do nonetheless encourage freedom of expression and even the 'right to reply'. If you want to contribute to the Opinion section, feel free to send your article to opinion@maghrebi.org with a detailed bio including a twitter handle at the end of the piece.