BRICS meets in South Africa to discuss broader membership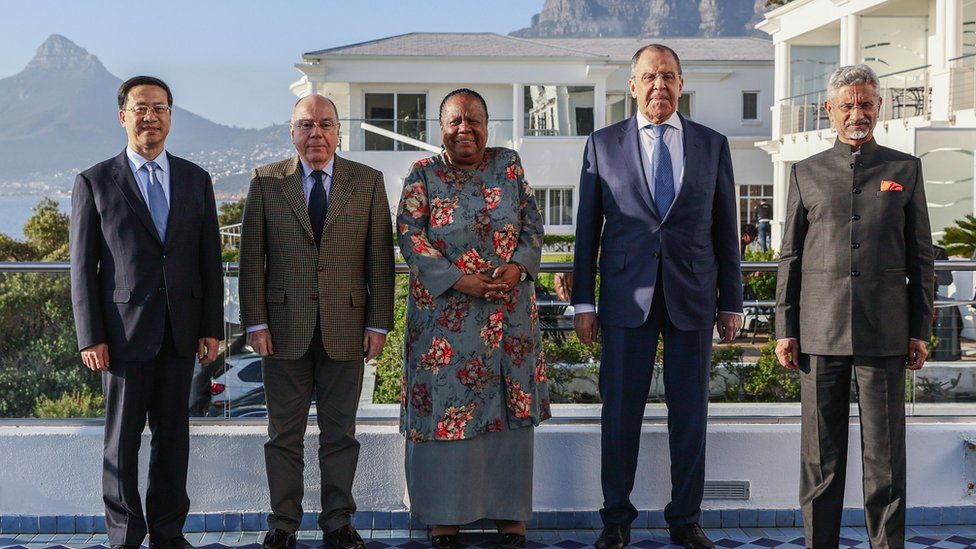 High level government officials, including representatives from Iran and Saudi Arabia, met in South Africa on May 2nd to discuss closer ties with BRICS member states in an effort to broaden the membership of the trade bloc. 
The number of applicants for BRICS now tops 20 and is mainly driven by many countries wanting to become non aligned and break away from US hegemony, particularly after the beginning of the Ukraine war.
BRICS, now consisting of Brazil, Russia, India, China and South Africa, is hoping to broaden its membership to include more countries from the global South, with China as the champion of the more inclusive policy. The expansion is part of the broader effort to strengthen the non-Western economy, especially since the Covid-19 pandemic, according to The Arab Weekly.
READ: Eman Abusidu: Will BRICS expansion mean end of West's dominance?
South Africa's Foreign Minister Naledi Pandor explained the importance of the organization to the developing world, whose economy suffered during the pandemic when it was abandoned by the West, according to Pandor. 
"The world has faltered in cooperation. Developed countries have never met their commitments to the developing world and are trying to shift all responsibility to the global South," said Pandor. 
The discussions, named "Friends of BRICS," included representatives from Iran, Saudi Arabia, the United Arab Emirates, Cuba, Democratic Republic of Congo, Comoros, Gabon and Kazakhstan. Egypt, Argentina, Bangladesh, Guinea-Bissau and Indonesia participated in the event remotely. 
The upcoming BRICS summit in August is forcing member-states into action in regards to broadening membership. India's foreign minister has in the past been an advocate for a widespread policy of expansion, rather than membership reviews on an individual basis.
READ: Tunisia follows Algeria in its aim to become BRICS member
International attention and controversy have surrounded the summit over the potential attendance of Russian President Vladimir Putin. The arrest warrant put out by the International Criminal Court complicates summit proceedings, as South Africa, as an ICC member, has a legal obligation to arrest Putin once he reaches South African soil. 
The Arab Weekly